About Us
Welcome to Webconvert
Celebrating over 30 years -
supplying equipment and service to the flexible packaging, paper converting and related industries since 1980.
Webconvert supplies machinery for the Flexible Packaging industry including accessories, control systems and peripheral products for use on Printing Machinery, Paper Machinery, and many other related machines such as slitters, rewinders and laminators.

We serve Canadian customers, providing a comprehensive line of products from the USA and Europe. Our mission is to add value to every product that we represent, through deep technical and market knowledge.

Webconvert is a stocking distributor, with an inventory of spare parts and accessories at our Toronto Warehouse. Webconvert also acts as an agent (manufacturer's representative) for certain product lines which are custom built or made order. We come to your location to determine your needs and put together a customized plan to help you achieve your goals. After-sale service ensures that you have quick response time if you have any training or troubleshooting needs after the system or machine has been installed.


History of Webconvert

In 1980, Klaus Kroll started Webconvert in Toronto with the goal of providing the best products to the paper and flexible packaging industries. The business model was always based on having parts in stock, and offering Canadian customers a price in Canadian Dollars, without the headaches of import duties and delays.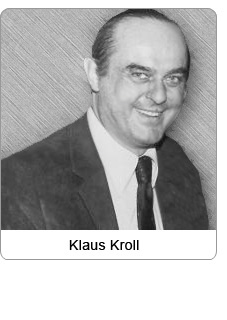 The very first product line offered by Webconvert was the Montalvo line of pneumatic brakes and tension controls, and the relationship was forged on the strength of a handshake. The flexible packaging industry was moving to ever thinner and more sensitive substrates, and a sensitive, air cooled brake was important to many processes.

Today, after 30 years of success, Webconvert still proudly represents Montalvo, as well as other top suppliers to the flexible packaging industry, such as Enercon, Convertech, and Schlumpf. Our growth in flexographic printing has coincided with offering products such as Inkspec Viscosity Controls, Graymills Ink Pumps and Praxair Anilox rollers. In 2009, W&H chose Webconvert as their partner to represent their comprehensive line of flexographic printing presses, film extrusion machinery and related equipment.

After some years, both Mr. Montalvo Senior and Klaus Kroll passed away, leaving their children at the helms of their respective companies. Today, 30 years later, the Montalvo and Kroll families remain strong business partners, with shared values and the conviction that high quality products and good service to our customers is of paramount importance.